5 Star Garage Doors - Residential Garage Doors Downers Grove, IL -

630-507-9423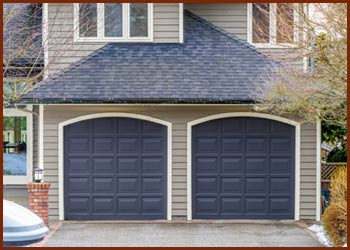 Other garage door repair and installation companies in Downers Grove, IL say they are willing to help you at any time, but their actions don't show it. They close on weekends and holidays or make you go through an answering service to track down a technician when it's after hours. You could potentially wait for a few hours before anyone shows up. That is not the way we do business at 5 Star Garage Doors. Our 24 hours a day, 365 days a year availability means that we are literally available at any time.
We appreciate that you have entrusted our company for your garage door servicing and consider ourselves to be guests at your home or place of business. That means we focus all of our attention on you and leave the personal conversations and miscellaneous business tasks for another time. It feels good to know that our technicians actually listen to you and then devise a work order based on your feedback.
Just as every family and business in Downers Grove, IL community is unique, so are the structures that house them. Some have attached garages while others have stand-alone units. Garages also come in all shapes and sizes. Our company realizes this, which is evident in the types of new garage doors that we sell and install. Since we know that selecting a new door isn't easy, we are more than willing to go over every available option with you.
Weatherstripping
A space of even a few centimeters between the wall and door of your garage allows cold and hot air, rain, snow, and wind to drift inside. This can make spending prolonged time in your garage uncomfortable. Weather conditions that produce moisture can also be hard on a garage door because it can lead to premature corrosion. The solution to these problems is to invest in professional weatherstripping with 5 Star Garage Doors.
In addition to making the garage uncomfortable, a lack of weatherstripping also makes it more expensive than necessary to control the indoor climate in your garage. Our weatherstripping services seal even the smallest gaps so your garage and the rest of the structure are as energy efficient as possible. You will notice a difference as soon as the next month when you receive your utility bill.